I am sure you have heard that Austin FC won the 2022 Copa Tejas trophy with our draw against FC Dallas. But what is the Copa Tejas? And how exactly did Austin win it this year?
What is the Copa Tejas
Copa Tejas actually consists of two cups and a shield.
There is the Division 1 Cup for Texas clubs in Major League Soccer (Austin FC, FC Dallas, and Houston Dynamo). There is the Division 2 Cup between Texas USL Championship Clubs (Austin Bold (inactive), El Paso Locomotive FC, Rio Grande Valley FC, and San Antonio FC).
Finally, there is the Copa Tejas Shield, which is between all of those clubs above and the Houston Dash of the National Women's Soccer League.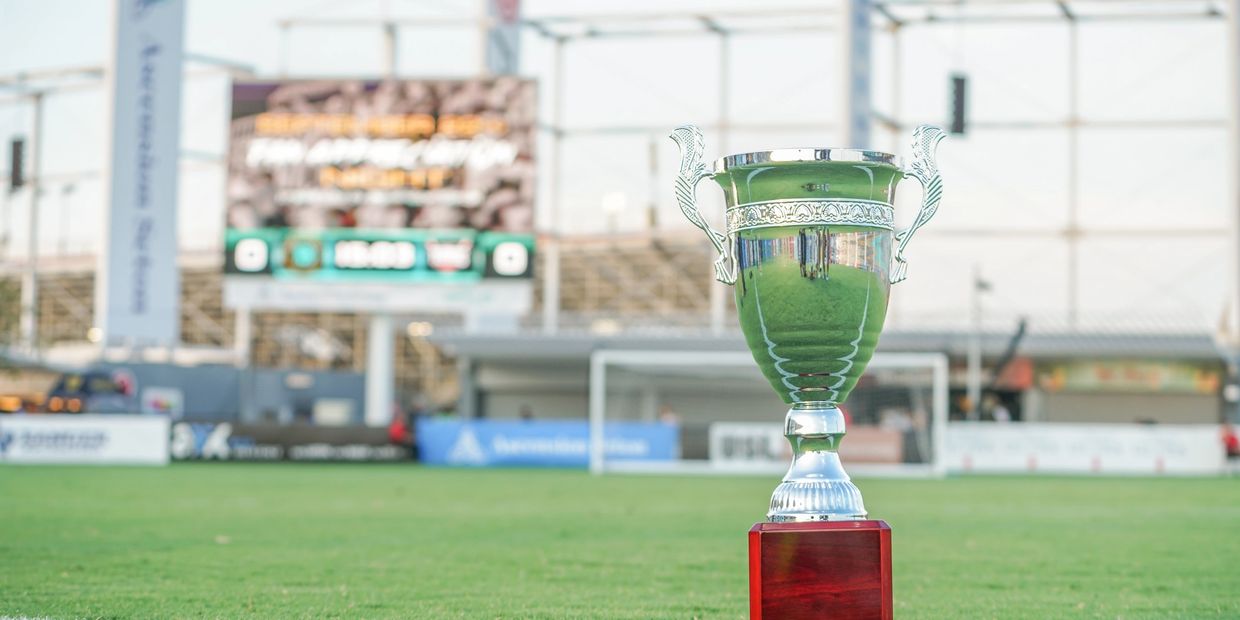 The Copa Tejas was created in 2019 by supporters of San Antonio FC, when the Austin Bold and El Paso Locomotive joined the USL Championship. It was expanded last season upon Austin FC's arrival to the MLS.
The Division 1 and Division 2 trophy series are determined through head-to-head league games between the Texas clubs. The Copa Tejas Shield winner is determined using a points per game metric (the number of points earned divided by the number of games played) over all league matches.
How did Austin FC win the 2022 Copa Tejas Division 1 Cup
Each MLS Texas team played a double round robin against the other Texas teams this season, meaning Austin played Dallas twice and Houston twice. Out of a possible 12 points, Austin earned 8, Dallas earned 6, and Houston earned 1.
2022 Copa Tejas MLS Final Standings
Austin FC (2-0-2 = 8 points)
FC Dallas (1-0-3 = 6 points)
Houston Dynamo (0-3-1 = 1 point)
The first few matches of the Copa Tejas Division 1 Cup took place in late April. On April 23rd, FC Dallas beat Houston at home 2-1. Goals in the 87th and 90+3rd minutes completed the comeback and earned Dallas their first 3 points. A week later, goals by Daniel Pereira and Sebastián Driussi completed the comeback in Houston, tying Dallas on 3 points.
The only June Copa Tejas match saw Austin draw at home against FC Dallas, with two second half goals by Driussi and Danny Hoesen. After 2 matches each, Austin and Dallas were deadlocked at 4 points and Houston was rooted to the bottom of the table on 0 points.
The final three Copa Tejas matches all took place over the past week. First, Houston and Dallas played to a 2-2 draw in Houston trading extra time goals. Days later, Austin beat Houston 3-1 and Q2. And finally, Austin just needed a draw against Dallas in the final match in Frisco. The Verde and Black managed just that thanks to a 79th minute Diego Fagúndez equalizer.
What does winning the 2022 Copa Tejas mean
Bragging rights are very important, especially in a state like Texas. Being able to rightfully claim that Texas is Verde is nothing short of sublime. No matter what happens this season, we won Copa Tejas.
You hear that, Frisco? You hear that, Houston? Austin stands atop the Texas major league soccer mountain for 12 months.
What is left to play for
There is still the matter of the Copa Tejas Shield.
San Antonio FC is currently running away with the Copa Tejas Division 2 Cup (6 points from 2 matches, while both El Paso and Rio Grande Valley sit on just 1 point a piece).
The current shield standings as of July 18 are:
| Place | Team | GP | PPG |
| --- | --- | --- | --- |
| 1 | San Antonio FC | 18 | 2.39 |
| 2 | Austin FC | 21 | 1.95 |
| 3 | El Paso Locomotive FC | 22 | 1.5 |
| 4 | Houston Dash | 12 | 1.5 |
| 5 | FC Dallas | 21 | 1.38 |
| 6 | Rio Grande Valley FC | 20 | 1.20 |
| 7 | Houston Dynamo FC | 21 | 1.19 |
Copa Tejas Shield standings 7/18/2022
The race for the shield is going to be close this year.
San Antonio is tearing through the USL Championship at the moment and the Houston Dash appear to be one of the better NWSL teams early on in the 2022 season. It is therefore imperative that Austin FC continues the form they are on in order to keep pace.
However, even if the Verde and Black do not keep pace for the Shield, we may be the ONLY team in Texas making the MLS playoffs.
If you purchase through our links, we earn a commission that will support content like this that we create on the site.
Processing…
Success! You're on the list for the Capital City Soccer newsletter.
Whoops! There was an error and we couldn't process your subscription. Please reload the page and try again.